Its mission is to promote local artists, from the Brome-Missisquoi region, but also from other regions as well.
Present works of visual art: painting, drawing, sculpture, photography, or other medium and certain artistic events.
To be an important venue for artists from the region by also welcoming artists from elsewhere, thus allowing local residents and tourists to get a taste of cultural creativity and the work of artists from several fields.
Contribute to the revitalization of the artistic scene of the town and the region.
Francine Couture, Jacques Lajeunesse, Marie Lavergne, Johanne Ratté, France Breton, Monique DUpras and MArion Turmine
Exhibitions : Season 2023
The Center will be open on May 6, 7 and 8; then, from Thursday to Monday until mid-June. From mid-June to Labor Day, the Center will be open seven days a week, from 9h to 17h.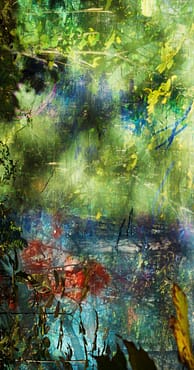 Entrelacs 3, 2023. Inkjet print on Japanese paper, 213 cm x 112 cm.
May 6th to june 4th
Opening ceremony, Saturday May 6th, 14 h to 16 h
Guylaine Chevarie-Lessard et Pierre Villeneuve
Entrelacs
Guylaine Chevarie-Lessard has painted on translucent fabric, she has
installed on the banks of the Rivière-aux-Brochets. Her photographs and those of Pierre Villeneuve captured the variations of light and texture. The combination of these photos and these paintings accompanied by a video produces an aesthetic effect immersive nature that visitors will be able to experience.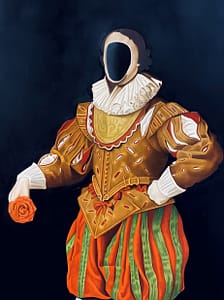 Carnaval (fragment), 2022. Oil and tempera, 2,03 m x 91,5 cm.
June 8th to july 9th
Opening ceremony, Sunday June 11th, 14 h to 16 h
Marie- Hélène Sirois
Carnaval
Marie-Hélène Sirois designed paintings like fragments of a theater set
evoking a masquerade ball described in a 19th century novel based on a play
music by Schumann. The artist staged nine characters who could have been
actors of this ball. Was life just one long masked ball? Who am I ? Here are the
questions posed to viewers by these works.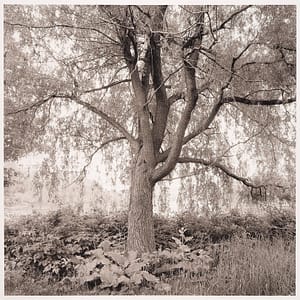 Sans titre, 2021. Platinum and palladium print, 29 x 29 cm.
july 13th to august 13th
Opening ceremony, Sunday July 16th, 14 h to 16 h
Guy Tremblay
À la vitesse que poussent les arbres
Guy Tremblay's photographs represent trees as witnesses to a nature which appears intact to us. A poetic effect emanates from them due to the subtlety of their tone declining a range of gray, black and white which gives the impression that these images are timeless.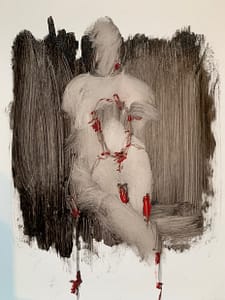 Absence, 2022. Oil and charcoal, 30 cm x 23 cm.
august 17th to september 17th
Opening ceremony, Sunday August 20th, 14 h to 16 h
Sanders Pinault
À nu
Sanders Pinault's charcoal and oil paintings show figures human beings expressing vulnerability. The artist interprets this experience as an attitude of abandonment and openness to others without dissimulation. It is through the gesture of their bodies that these figures reveal this state of presence to the world.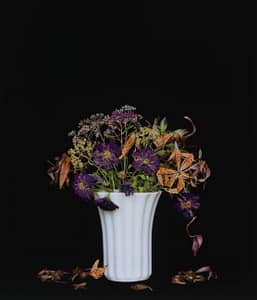 Photograph and stitched naturalized flowers: Tiger lily, cosmos, yarrow, sedum
Inkjet printing on Moab Entrada Tag Natural 300 paper
Dimensions 23 1/2 x 33 3/4 pc
september 21st to october 29th
Opening ceremony, Saturday September 23rd, 14 h to 16 h
Catherine Arsenault
Reminisci ou la mémoire volontaire
The works in this exhibition evoke the Polytechnique event on December 6
1989. They transform the exhibition hall into a place of memory on the violence done to these women. This memory is transmitted by the photographs of bouquets on which Catherine Arsenault sewed flowers picked from her garden, as well as a facility. The presentation of a video in which the artist recounts the stages of her creative project testifies to his intimate and historical reading of the event.
Call for submissions : Season 2024
submission deadline : November 1st, 2023
The Frelighsburg Art Center invites visual artists from different mediums to submit their files for exhibition.
5 to 6 exhibitions will be presented at the Art Center between May and October of each year.
We invite you to submit a digital file with the following items:
Recent curriculum vitae
A summary of your artistic approach
Description of your exhibition project
About ten photos of significant works, identified
Press kit, if there is one
For the plan and rules of the exhibition hall, click here : Frelighsburg's Art Center Plan.pdf
2nd floor of Tourist Office
1 Place de l'Hôtel de Ville
Frelighsburg, Québec
J0J 1C0
450-298-5133 extension 30
Exhibitions : Season 2022
May 7th to June 5th, 2022
Kylie Sandford, The distance of nature
June 9th to July 3rd, 2022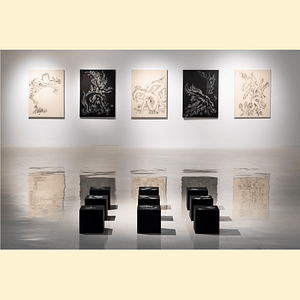 Camille Lacasse, La récolte des songes
July 7th to 31st, 2022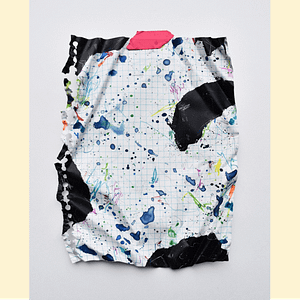 Sébastien Gaudette, Langage éphémère
August 4th to 28th, 2022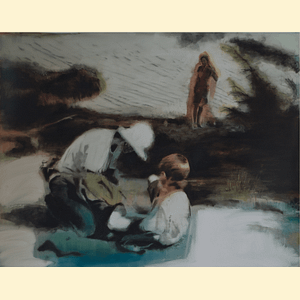 Isabelle Chartrand, En temps et lieux
September 1st to 25th, 2022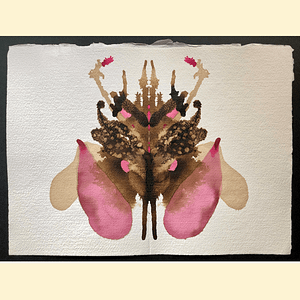 Francine Potvin, Voyages immobiles (II)
September 29 to October 30th, 2022
Mance Lanctôt, La parenté
Exhibitions : Season 2021
May 8th to June 6th 2021
150e anniversaire de la Bataille d'Eccles Hill
May 24th 2021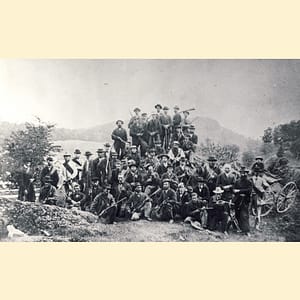 Commémoration de la Bataille d'Eccles Hill
June 10th to July 4th 2021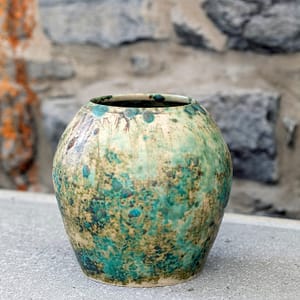 Makiko Hicher, L'azur m'ayant abandonnée
June 10th to July 4th 2021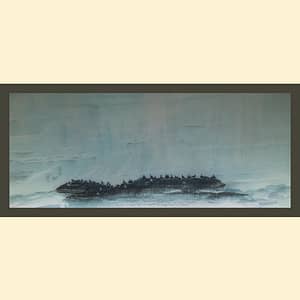 Bertrand Ruffieux, Beyond the darkness lies beauty
July 8th to August 1st 2021
Patrick Thomas, La persistance de la mémoire
August 5th to 29th 2021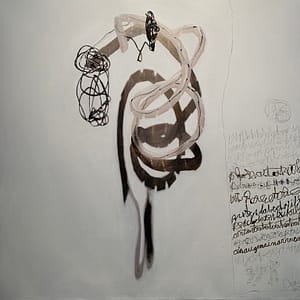 Lorraine Auger, Tout ce qui m'habite
September 2nd to 26th 2021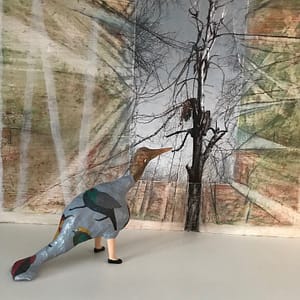 Hélène Plourde et Lucie Champoux, Chassés-croisés fantaisistes
October 1st to 31st 2021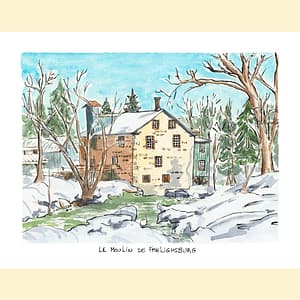 Marie Lavergne, Images-paysages